---
Spatial planning takes many forms and straddles many different departments and areas of expertise across your average public body. These decisions are complex and technical – and are always more successful after an effective public consultation process.
In some cases these processes are statutory, sometimes not. Here's an explainer on types of planning, the differences between them, and how our customers are using Citizen Space to consult on them effectively.
Delib now offers a specific product for place-based engagement: Citizen Space Geospatial. It allows users to include maps and geospatial data throughout their consultation and engagement processes, enabling them to gather richer, more insightful data than ever before. Find out more about it.
Local Plans
A local plan is a detailed plan for future development of a local authority area, usually spanning a period of at least 5 years. It sets out what sites will be built upon, adapted or demolished in order to meet the projected needs (housing, schools, infrastructure, etc) of the area. Local authorities have a statutory duty to create local plans, and a statutory duty to consult on them.
There's a huge amount of documentation that goes into a local plan, so ensuing consultations have a tendency to be massive, dense and overly complicated. Leicester City Council set out to make the process more accessible to residents by making it optional to read supporting documents, and giving respondents the option to comment on as much or as little of the local plan as they liked.
The current UK government is planning (pun intended) to overhaul the Local Plan process as part of its proposed planning reforms. Read about what the government's Planning White Paper means for public participation. Or for more information on how consultation and planning work together, here's our primer on England's National Planning Policy Framework (NPPF).
Calls for sites
Calls for sites are part of the local plan process, and are essential for a local authority to determine what land is available for development or redevelopment, what land needs to be protected, and where.
South Lakeland ran a Call for Sites that was a simple, 'no-nonsense' exercise. Planning processes tend to be dominated by paperwork and bureaucracy, so keeping it simple makes life easier for stakeholders.
Environmental protection planning
Environmental protection agencies need to make changes to landscapes and the built environment, as well as regulating those that do so. Whether they need to build a sea wall in a flood-risk area, or grant permits for the construction of industrial sites, EPAs are responsible for both the protection of the natural environment and the shape of the built one.
The Environment Agency are consulting on the construction of a flood-diverting culvert in Penketh & Whittle. They consulted on the scheme before, but due to concern from residents, they've now updated their plans and are consulting a second time. Responding to feedback in this way means that the final scheme will be more beneficial to local people.
Transport & active travel
Transport planning is just as complex and intricate as spatial planning. How do citizens move around today, and how will they move around in 10 years? From harnessing data on different journeys, to working within the constraints of existing architecture and infrastructure (which might no longer be fit for purpose), it's incredibly difficult to balance everyone's needs.
Local authorities run Transport Plans to account for current and future transport requirements. These are statutory processes and need to be accompanied by consultation.
Transport planning can involve anything from putting in a new bus stop to bringing down pollution levels. All of these processes should be accompanied by good-quality engagement with local people.
Birmingham City Council used Citizen Space to consult on an Air Quality Action Plan (AQAP). It was a centrally-mandated requirement for many councils to create these as their pollution levels were (and still are) above the legal limit. Birmingham's AQAP was well-presented and not too technical, so it wasn't difficult for residents to have their say on a complex issue.
Traffic regulation orders (TROs)
Another process that falls under this heading is Traffic Regulation Orders, or TROs. These are legal documents that alter the use of a road – for example, a TRO can be used to implement speed limits, parking restrictions, and so on. A lot of temporary TROs were issued as a result of COVID-19.The most successful traffic regulating schemes are those where local communities involved.
Stockport Borough Council has an overarching goal to get more children walking to school. They plan to do this in part by introducing TROs. They consulted on some options in March 2020, and after taking resident feedback into account they're consulting on some updated options.
---
We're confident that Citizen Space Geospatial solves a lot of problems for a lot of people. But who defines those problems and how specifically do you solve them?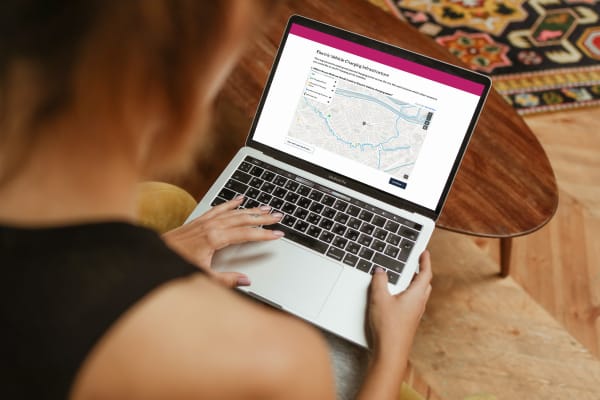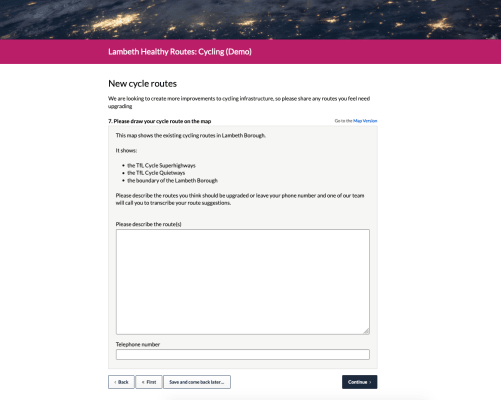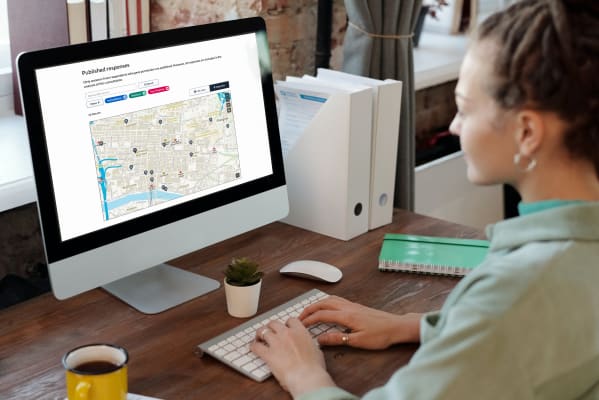 What is geospatial data? Why is it important for democracy, consultation and engagement activities? Read a detailed overview.
To find out more about Citizen Space Geospatial book a demo and we'll walk you through it.