---
Delib today announces the second major update for Citizen Space Geospatial, the revolutionary place-based engagement tool, amidst unprecedented demand for place-based consultation and engagement.
Launched in February 2021, Citizen Space Geospatial has produced an overwhelming response from both existing Citizen Space customers and new organisations. At Delib we have been working hard to refine the product and introduce exciting new features, and today we are excited to announce several significant innovations which will provide exciting new capabilities for customers.
We're also running fast to keep up with the level of demand for demos of Citizen Space Geospatial – please be advised there's up to a two week lead time due the level of interest, so early booking is recommended. Reserve a time now.
Delib partners with OpenStreetMap to offer global support for Citizen Space Geospatial
We are excited to announce global mapping support for Citizen Space Geospatial using OpenStreetMap, revolutionising place-based consultation and engagement across North America, Europe and Asia Pacific.
Global support for customers was a high priority on our roadmap, and we're excited to be shipping this, with demos available from today. Get a guided tour from one of our consultants.
For customers in Great Britain, OpenStreetMap offers an additional choice of mapping provider alongside Ordnance Survey, bringing even more flexibility to place based engagement and consultation.
Mapping potential with OpenStreetMap
OpenStreetMap brings an additional 7 map styles to Citizen Space Geospatial. You can now choose different map themes and details; from transport infrastructure to land usage. There's also a high contrast map to aid accessibility.
Citizen Space Geospatial was designed to be as flexible and configurable as the rest of Citizen Space. The addition of OpenStreetMap gives you more control as a Citizen Space administrator to design each map around your audience and activity.
For existing Citizen Space Geospatial customers, OpenStreetMap support is another free upgrade; if you want to use this, please speak to your account manager.
Use map labels to present more complex information and better inform your respondents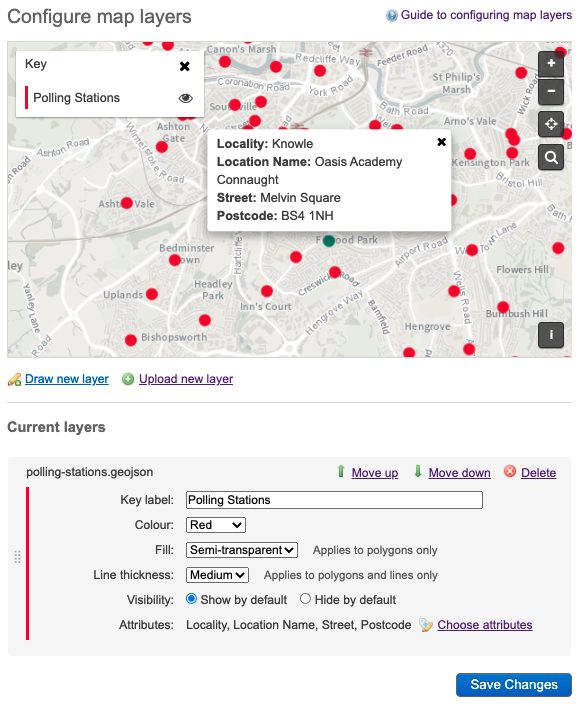 Another big theme of the continuing geospatial development is the need to provide better ways to inform at the point of response. It's for this reason that we have now added support for text labels on Citizen Space Geospatial maps.
Map layers have already proven to be a powerful tool for communicating simple ideas on a map; including things like formal boundaries, transport infrastructure or clean air zones. We wanted to go further because sometimes additional non-spatial information is needed to give context and fully communicate an idea, especially when you start looking at street level detail. Things like removing trees, changing the position of street furniture or speed calming measures.
Even more excitingly, this development also allows you to ingest whole datasets that contain attributes that can be represented as text labels on the map.
A good example of why you might wish to do this is for the location of electric vehicle charging points across a city. A location on it's own is useful, but it's even more useful to show the name and address of each point and which type of charging socket they have.
We're excited to be releasing these innovations in place-based engagement. If you want to be taken through the new features, book a demo now.
Resources for Citizen Space Geospatial
---
Revolutionary place-based engagement with Citizen Space Geospatial
Include maps and geospatial data throughout your consultation and engagement activities.
Citizen Space Geospatial solves a lot of problems for a lot of people. But who defines those problems and how do we solve them?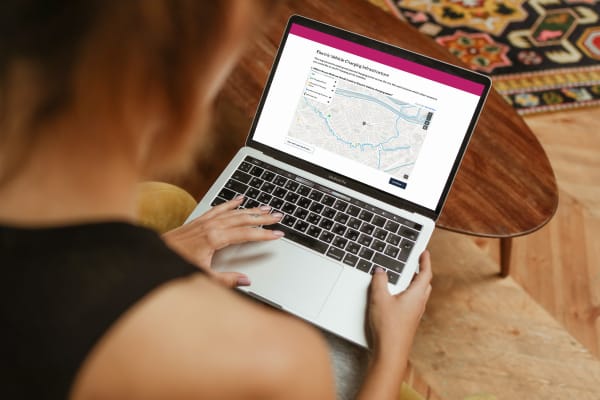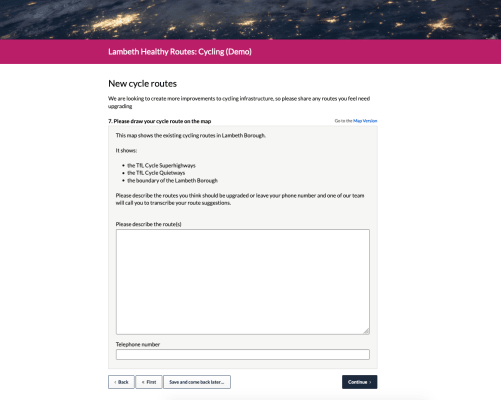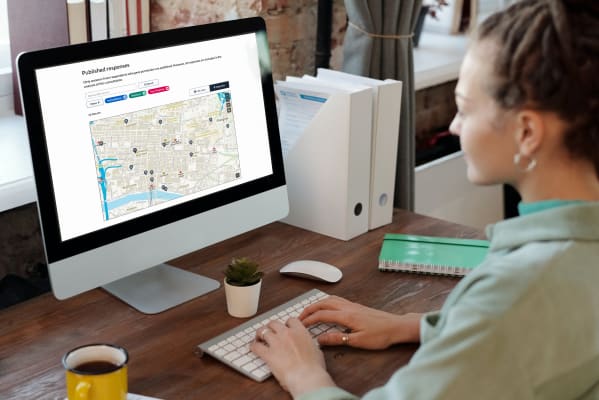 What is geospatial data? Why is it important for democracy, consultation and engagement activities? Read a detailed overview.
To find out more about Citizen Space Geospatial book a demo and we'll walk you through it.